Our Team
Terri Fogg Donovan
President & Founder
Terri founded Therapist Solutions in 1998 and since then, continues to vigorously and meticulously cultivate her craft. Her extensive knowledge and unparalleled expertise in the intricacies of navigating the billing process has been the foundation of Therapist Solutions' growth over the last 24 years. By putting her loyal and trusting clients on the fast track to getting dollars in pockets, she has built a solid, respected reputation in the billing industry. Clients often attribute much of their trust to her professional, welcoming and supportive energy, which is now translated to our company culture through our wonderful employees.
---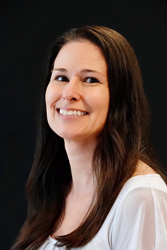 Shannon Abrams
Account Director
Shannon has been with Therapist Solutions since 2013, currently overseeing our entire quality control department and working directly with our account managers on training and development. Shannon is part of our leadership team and continues to bring invaluable knowledge and experience to our ever-growing agency. Shannon's perfect day includes Mexican food and relaxing with a good book and her two little dogs.
---
Cassidy Donovan
Director of Business Development
Cassidy works directly with new and potential clients to develop a customized plan for their billing and practice management needs. Cassidy holds a bachelor's degree in Communications from the University of Connecticut. Most of her experience is within business growth, marketing, and client retention. She has three large dogs that frequent the office, but they're usually mistaken for a herd of horses.
---
Anna Savitsky
Account Manager
Anna obtained her bachelor's degree from the University of Connecticut in 2015 with a focus in Human Development & Family Studies. Anna now provides unmatched support and expertise for our clients, excelling at substance abuse facility management. Anna is an accomplished vocalist and our resident jokester who always keeps us laughing.
---
Kristel Arbour
Account Manager
With a background in management and customer service, Kristel brings a high level of support with thoughtful and thorough communication to all her clients. She excels at creative, methodical problem solving and delivers that to each and every client relationship. Our designated weather woman, she moonlights as a meteorologist-in-training.
---
Sarah Allard
Account Manager
Sarah specializes in large practice operations that require attention to detail and extreme organization. Sarah has a talent for anticipating the needs of her clients and providing conscientious recommendations for internal processes. Quick-witted with a strong sense of humor, she always knows the right thing to say; we all agree she should host her own podcast.
---
Kate Hall
Account Manager
Kate joined our Account Management after crunching numbers as a mortgage contract processor. The athlete of the bunch, Kate ran track at Southern New Hampshire University before transferring to the University of New Haven—majoring in sports marketing. Outside of work she gets her sports fix by coaching girls basketball at her alma mater here in CT.
---
Allison Baillargeon
Account Manager
Allison is analytical and detailed-oriented coming to Therapist Solutions with a background in government benefits administration. Her clients value her calm and well thought out approach to problem resolutions. When she's not chasing her 1 year old son Myles around, she's flexing her baking skills baking artisanal breads.
---
Danielle Sainsbury
Senior Benefits Coordinator
Danielle is our multi-talented jill-of-all-trades. As an invaluable resource for all operations within Therapist Solutions, she supports each department tremendously with her in-depth knowledge of the foundations of insurance. Although she's tiny, she can polish off all of the leftover pizza on Pizza Fridays.
---
Kathleen Perkins
Benefits Coordinator
Katee for short, joined our Benefits team with a background in early childhood development. Katee is easy going and excels at adapting and addressing any difficult situation with ease. At home Katee cares for foster dogs and prepares them for their forever home. She also has 3 dogs of her own. One might call her the puppy whisperer.