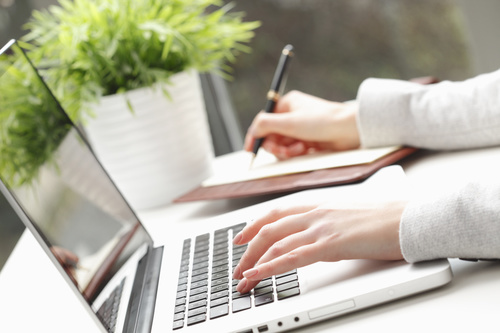 TeleMental Health: The New Norm
There is a lot that goes into complying and holding telehealth sessions but in today's digital age, it's worth it. Adapting to today's technology is crucial in having a versatile practice that will continue to meet patients' needs. Convenience is now the name of the game and even the healthcare world is modifying how care is provided.
What Are the Benefits?
Convenience is an obvious benefit, but have you considered the access patients would have to specialists outside of their area that are trained specifically to treat them? Increasing the selection pool of providers to patients will allow patients to feel more in control of their healthcare while allowing specialized professionals to treat their demographic easier.
Scheduling benefits are a huge plus as well. Does your patient travel for work often or live in a remote area with limited access to transportation? According to 1DocWay, "Studies show that approximately 1 in 4 patients miss an appointment due to inadequate transportation." Another incredibly convenient way to stay consistent with treatment.
Who Can this Benefit?
Really, the possibilities are endless. Telemental health was designed for convenience and better access in mind. When considering those who would easily benefit, a few audiences come to mind:
Patients who can't leave their homes due to health issues
Patients who work unconventional hours or travel for work
College students
Members of the military
Those who live in remote areas
Stay-at-home parents
Patients who are hospitalized
Patients in nursing homes
Patients lacking transportation
What About You as the Provider?
Providers who are new mothers, ready to get back to work but don't want to pay for childcare now have an new advantageous option. Or, what if your spouse was offered a job out of state? A quick change to your practice logistics will have you seeing patients from the comfort of your new home.
Speaking of practice logistics, consider the reduced overhead if a full-time telehealth practice was an option for you. No longer paying for rent space, utilities etc., would greatly reduce your overhead and increase your overall take-home revenue.
Now for the Big Question: Does Insurance Cover TeleMental Health?
There is no set answer on whether or not insurances will reimburse for this service. However, most insurances have this written into the majority of policies. Like anything else, this needs to be checked ahead of time with eligibility and benefit verification to avoid confusion. For example, Medicare and Medicaid choose how they reimburse based on categories: reimbursement for live video, reimbursement for store and forward, reimbursement for remote patient monitoring, and reimbursement for email/phone/fax. According to the Telehealth Resource Center, "there is no coverage for remote patient monitoring. CMS only covers store and forward for demonstration projects in Alaska and Hawaii. Live video consultations are covered for a limited number of Medicare Part B services, only when certain geographical, provider type, and facility type criteria are met."
Since every insurance company has different requirements, save yourself time and have the benefit checked by your billing team for each patient and be sure they check specifically for the service and code you will be providing. As a reminder, there are no specific requirements for HIPAA and telemental health, however, as healthcare providers are considered a "covered entity" under the '96 act, dealing with any PHI is still subject to all the HIPAA standards as in a normal business or patient-to-provider setting. This means the platform you use needs to be HIPAA compliant. Unfortunately, you can't just use any app on your phone. One rule across the board though, you must be licensed in the state the patient lives in. There has been some speculation in past years to remove this rule, as it sometimes defeats the purpose of telemental health.
Nevertheless, according to mHealthIntelligence, only 40% of Americans with mental health illness are receiving care. With the growth of technology and the increased convenience factor, hoping on this bandwagon is a no-brainer in regards to widening your ability to provide care and increase access for Americans nationwide.